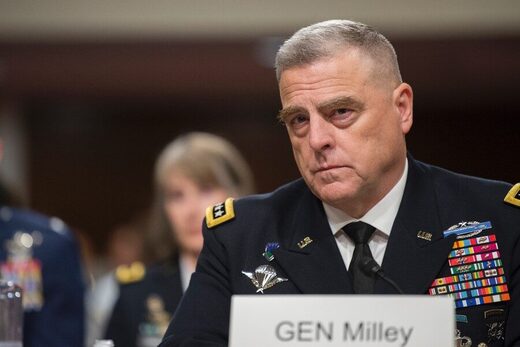 The Joint Chiefs of Staff have spoken. Issuing a remarkable
memorandum
to all members of the Armed Forces, the JCS have declared that Joe Biden will be the new president of the United States. The memo may have been not only one to military personnel but also to President Trump: No matter how convinced you are that the election was stolen from you, don't even think about remaining in power because we will ensure your forcible exit from the White House.
Unfortunately, relatively few people, including libertarians, comprehend that the Pentagon, along with the CIA and the NSA and, to a certain extent, the FBI, are the part of the federal government in which ultimate power is being wielded. They are the ones who are ruling the roost in America.
That's why that memo is so important. It's declaring how things will be.
This overwhelming power is usually exercised behind the scenes in order to make Americans feel comfortable that their government is different from other national-security governments. While the national-security branch of the government is driving the overall direction America will take, especially with respect to foreign affairs,
it permits the other three branches to maintain the appearance of power.
The idea is to convince Americans that the federal government operates the same as a national-security state as it did when it was a limited-government republic.