Comment:
YouTube has deleted all iterations of
these Californian doctors' press briefing, and the media is running a smear campaign describing their criticism of the lockdowns as "dubious", so we're reposting their video at the top of our page.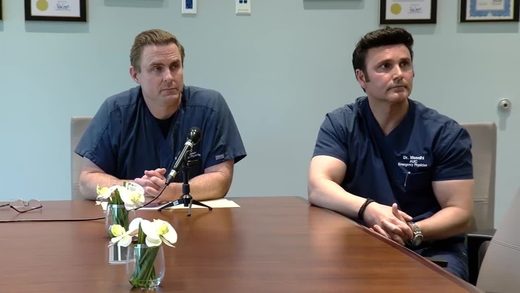 Covid19 being logically reviewed by two ER doctors with huge experience in immunology and microbiolgoy, in California but based on nationwide statistics.
"
BAKERSFIELD, Calif.,
(KBAK/KBFX) — Doctors Dan Erickson and Artin Massihi of Accelerated Urgent Care are calling for the county to reopen"
PLEASE WATCH. "Millions of cases, small amount of death"
Dr Erickson COVID19 briefing: