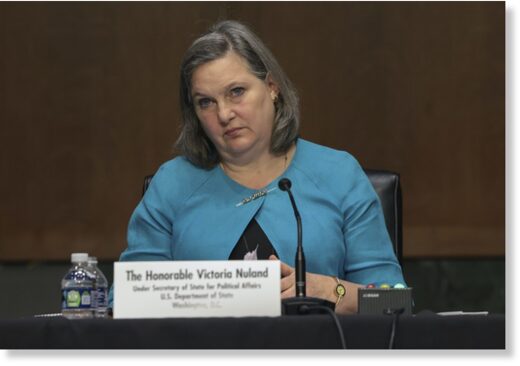 Self-anointed "fact-checkers" in the U.S. corporate press have
spent two weeks
mocking as
disinformation
and
a false conspiracy theory
the claim that Ukraine has biological weapons labs, either alone or with U.S. support. They never presented any evidence for their ruling — how could they possibly know? and how could they prove the negative? — but nonetheless they invoked their characteristically authoritative, above-it-all tone of self-assurance and self-arrogated right to decree the truth, definitively labelling such claims false.
Claims that Ukraine currently maintains dangerous biological weapons labs came from Russia as well as China. The Chinese Foreign Ministry this month
claimed
:
"The US has 336 labs in 30 countries under its control, including 26 in Ukraine alone."
The Russian Foreign Ministry
asserted
that "Russia obtained documents proving that Ukrainian biological laboratories located near Russian borders worked on development of components of biological weapons."
Such assertions deserve the same level of skepticism as U.S. denials: namely, none of it should be believed to be true or false absent evidence. Yet U.S. fact-checkers dutifully and reflexively sided with the U.S. Government to declare such claims "disinformation" and to mock them as QAnon conspiracy theories.
Unfortunately for this propaganda racket masquerading as neutral and high-minded fact-checking, the neocon official long in charge of U.S. policy in Ukraine testified on Monday before the Senate Foreign Relations Committee and
strongly suggested that such claims are, at least in part, true
. Yesterday afternoon, Under Secretary of State Victoria Nuland appeared before the Senate Foreign Relations Committee. Sen. Marco Rubio (R-FL), hoping to debunk growing claims that there are chemical weapons labs in Ukraine, smugly asked Nuland: "Does Ukraine have chemical or biological weapons?"
Rubio undoubtedly expected a flat denial by Nuland, thus providing further "proof" that such speculation is dastardly Fake News emanating from the Kremlin, the CCP and QAnon.
Instead, Nuland did something completely uncharacteristic for her, for neocons, and for senior U.S. foreign policy officials: for some reason, she told a version of the truth
.
Her answer visibly stunned Rubio, who — as soon as he realized the damage she was doing to the U.S. messaging campaign by telling the truth —
interrupted her and demanded that she instead affirm that if a biological attack were to occur, everyone should be "100% sure" that it was Russia who did it.
Grateful for the life raft, Nuland told Rubio he was right
.