Comment: This is a first. The organizers of mass shooting false-flags usually keep a tight leash on subsequent investigations. But late last week RCMP (Royal Canadian Mounted Police) sources in Canada essentially exposed as fact what seemed apparent to us at the time: the shooter(s) were driving around Nova Scotia terrorizing and killing random citizens using 'pretend' cop cars, 'pretend' cop guns and 'pretend' cop uniforms because they were either themselves cops or because they had successfully infiltrated the system with help from 'on high'.


Police sources say the killer's withdrawal of $475,000 was highly irregular, and how an RCMP 'agent' would get money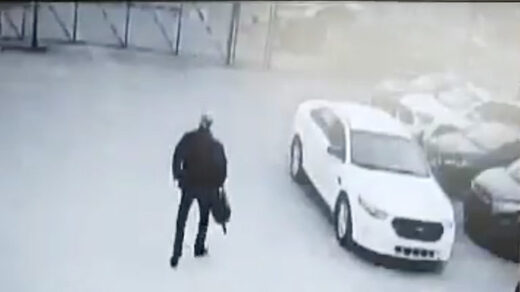 The
withdrawal of $475,000 in cash by the man who killed 22 Nova Scotians in April matches the method the RCMP uses to send money to confidential informants and agents
, sources say.
Gabriel Wortman, who is responsible for
the largest mass killing in Canadian history
, withdrew the money from a Brink's depot in Dartmouth, N.S., on March 30, stashing a carryall filled with hundred-dollar bills in the trunk of his car.
According to a source close to the police investigation
the money came from CIBC Intria, a subsidiary of the chartered bank that handles currency transactions
.
Sources in both banking and the RCMP say
the transaction is consistent with how the RCMP funnels money to its confidential informants and agents, and is not an option available to private banking customers
.
The RCMP has repeatedly said that it had no "special relationship" with Wortman.