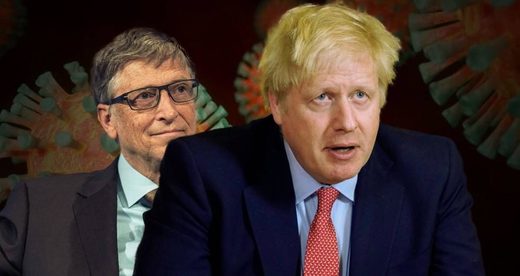 "The welfare of humanity is always the alibi of tyrants" — Albert Camus
As Britain hurtles headlong towards neo-feudalist governance with heightened surveillance, micro-management of society and an uptick in fascistic policing of the draconian measures imposed to combat the "threat" of Covid-19, it is perhaps time to analyse the real forces behind this "new normal".
There is now serious doubt over the correlation between lockdown and saving lives. Reality is creeping into the Covid-19 dialogue. It is becoming apparent that people are getting sick because they are being isolated and effectively living under house arrest, condemned as "murderers" if they so much as think about breaking curfew, being snitched on by neighbours for "gathering" more than two people together in their back gardens.
The following graph was produced by UK Column and demonstrates the lack of correlation between lockdown and "saving lives":