Few phenomena have had a profound impact on a global level as quickly as the current corona outbreak. In no time, human life has been completely reorganised. I asked Mattias Desmet, Psychotherapist and Professor of Clinical Psychology at Ghent University, how this is possible, what the consequences are, and what we can expect in the future.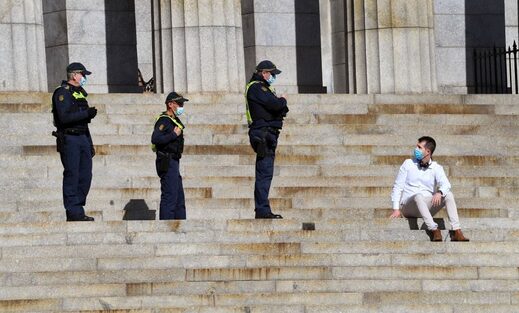 Almost a year after the start of the corona crisis, how is the mental health of the population?
MD: For the time being, there are few figures that show the evolution of possible indicators such as the intake of antidepressants and anxiolytics or the number of suicides. But it is especially important to place mental well-being in the corona crisis in its historical continuity.
Mental health had been declining for decades.
There has long been a steady increase in the number of depression and anxiety problems and the number of suicides. And in recent years there has been an enormous growth in absenteeism due to psychological suffering and burnouts. The year before the corona outbreak, you could feel this malaise growing exponentially. This gave the impression that society was heading for a tipping point where a psychological 'reorganization' of the social system was imperative. This is happening with corona. Initially, we noticed people with little knowledge of the virus conjure up terrible fears, and
a real social panic reaction became manifested
. This happens especially if there is already a strong latent fear in a person or population.