Comment:
The following is an analysis of current events in the US from a Serbian perspective, originally published
here
and translated for Sott.net by Svetlana Maksovic.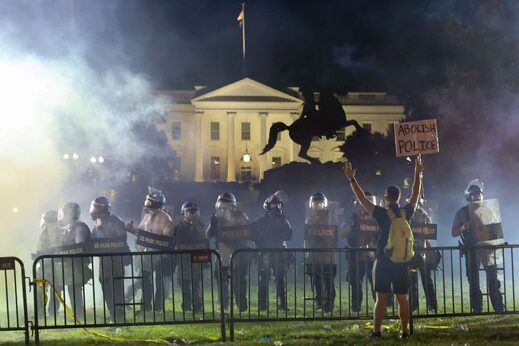 When pro-Western liberals think of the West, they typically think of democracy, freedom of speech and human rights. The East, on the other hand, makes them think of dictatorship and repression. They generate misconceptions on the basis of media reports and propaganda that have been spread by global media for decades. If you ask them what they think about the enforcement of democracy by bombs, they will not have an answer to that question.
Their favorite subject is Soviet gulags, although they know little about them. The symbol of communist dictatorship is Stalin, and if you ask them about the bloody Lenin, you will hear only good things about him.
They can't stand Putin and they immediately have a nervous breakdown when his name is mentioned. It is very difficult to talk to them, especially if they are overzealous, and in most cases they are.
They are particularly intolerant of straightforward arguments. American democracy is their undisputed model and should be implemented everywhere. However, nothing is going well there anymore as democracy has just exploded in America. In the literal sense of the word. That does not make me happy at all. I know that the American establishment, in addition to bombing half the world - including my country - has destroyed its own state. And all this under the slogan of the so-called struggle for human rights.
But doctrine is one thing, statistics quite another...