Comment: The airstrike also killed the leader of one of Iraq's People's Mobilization Units (PMU), Abu Mahdi Al-Muhandis, with whom Soleimani had apparently flown into Iraq to meet.

So, USrael finally got the man leading the war on the ground against ISIS and al-Qaeda. At what price though?...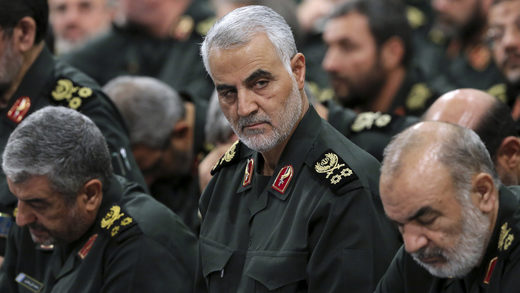 Several rockets have landed at the Baghdad International Airport in Iraq.
At least seven people, including senior officials with the Iran-backed militia, have reportedly been killed in an apparent US air strike.
There have been conflicting reports as to how the incident unfolded, with the Iraqi security media cell reporting that three rockets came down inside the airport perimeter, near the air cargo terminal, early Friday morning local time. The resulting explosions set two vehicles alight, injuring civilians, it said.