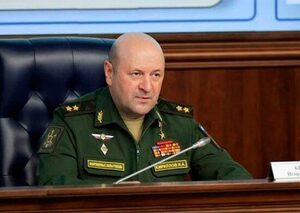 Comment:
Russian military personnel have acquired over 20,000 documents detailing U.S. biological programs in Ukraine. The documents confirm that the Pentagon aimed at creating elements of a biological weapon, and testing it on the population of Ukraine.
What follows is a translated transcript of the full recent public statement made by Lieutenant General Igor Kirillov (Chief of the Russian Army's
Nuclear, Biological and Chemical Protection Troops
) on 30 January 2023.
The Ministry of Defence of the Russian Federation has repeatedly noted the signs of the implementation of 'dual-purpose programmes' by the USA and its allies outside their national territories, including within the operation of the biolaboratories funded by the Pentagon or its contractors.
The fact that the United States blocked the initiative to establish a monitoring mechanism of the Biological and Toxin Weapons Convention (BTWC) at the Ninth Review Conference once again confirms that
Washington has something to hide
, while the transparency of the biological research contradicts the interests of the USA.
We have previously informed about the
works on enhancing the pathogenic characteristics of COVID-19 causative agent, carried out at Boston University with funds of the U.S. state budget
, as well as the possible involvement of the United States Agency for International Development (USAID)
in the emergence of the new coronavirus
.
The key role in the implementation of the abovementioned projects belongs to EcoHealth Alliance intermediary organisation. The available documents of the U.S. Defence Threat Reduction Agency (DTRA) confirm that, since 2015,
professionals of the abovementioned company have been studying the diversity in the population of bats, searching for new coronavirus strains, and mechanisms of its transmission from animals to humans. Over 2.5 thousand specimen have been researched
.