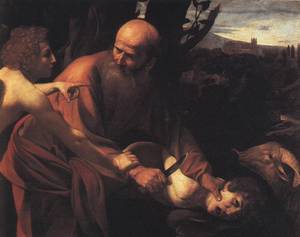 God said to Abraham
"Kill me a son"
Today I want to review a book I have recently finished reading:
The Mythic Past: Biblical Archaeology and the Myth of Israel
. Let me introduce my subject with a quote from another recent book by Nachman Ben-Yehuda, the Israeli sociologist, who writes:
"How do we perceive our culture? How do we understand ourselves as beings in need of meaning? We are socialized into and live in complex cultures from which we extract the very essence of our identity, but at the same time, we also construct these cultures. How is this process accomplished? What is the nature of those cultural processes...?