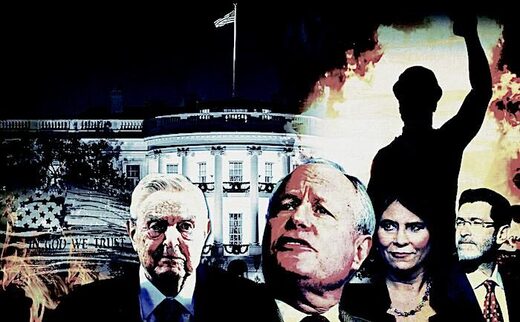 In our previous report on
Never Trump State Department official George Kent
,
Revolver News
drew attention to the ominous similarities between the strategies and tactics the United States government employs in so-called "Color Revolutions" and the coordinated efforts of government bureaucrats, NGOs, and the media to oust President Trump.
This follow-up report will focus specifically on
how the "contested election scenario" we are hearing so much about plays into the Color Revolution framework
— indeed, sowing doubt about the democratic legitimacy of the target and coupling it with calls for massive "mostly peaceful" demonstrations comes straight out of the Color Revolution playbook. And this is precisely the messaging we've seen from by those same key players in media, government, and the Democrat Party machine,
most prominently from a shadowy George Soros-linked group known as the
Transition Integrity Project
— more about them soon.