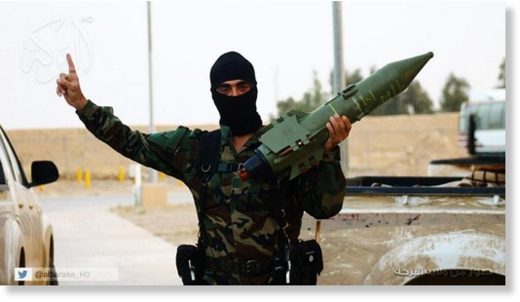 Bulgarian investigative journalist Dilyana Gaytandzhieva has been fired from her job at the
Trud
newspaper in Bulgaria after
reporting
how the CIA (and others) run a covert operation where US defense contractors are used to procure weapons from Bulgarian and other East European arms manufacturers and
send them to terrorist groups around the world, including al-Qaeda/al-Nusra/ISIS in Syria
.
While in Aleppo in December 2016, Gaytandzhieva obtained access to underground weapons storage areas belonging to al-Nusra Front, the terrorist group that was routed from Aleppo by the Syrian Arab Army and the Russian military. In the storage areas Gaytandzhieva
found boxes of weapons that displayed airway bill numbers, packing lists and other markings
that proved
they had come from Bulgarian manufacturers
.
More recently, Gaytandzhieva
received documents
from an anonymous source that included correspondence between the Bulgarian Ministry of Foreign Affairs and the embassy of Azerbaijan in Bulgaria. The leaked documents detail
the purchase and movement of tons of weapons to and from European and Middle Eastern nations
. The weapons were picked up and flown to their destinations by Azerbaijani (Azeri) national cargo airline Silk Way Airlines
under Azeri diplomatic cover in order to avoid inspection
.