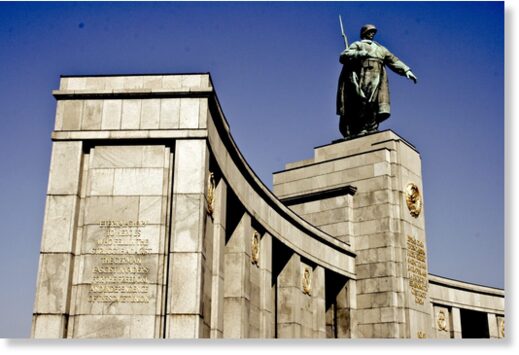 On Tuesday the White House decided that it would send about 30 M1 Abrams tanks to Ukraine, which was seen as political cover for Germany, which decided to ship 14 Leopard 2 tanks to Kiev.
Early on the morning of May 2, 1945, General Vasily Chuikov, the commander of the Soviet 8thGuards Army, accepted the surrender of the German garrison of Berlin.
Two days prior, soldiers from the 150th Rifle Division, part of the Soviet 5th Shock Army, had raised the victory banner of the Red Army over the Reichstag. An hour after the banner went up, Adolf Hitler and his mistress, Eva Braun, committed suicide in his study inside the Furhrerbunker.
Chuikov, the hero of Stalingrad whose battered 62nd Army was renamed the 8th Guards Army in honor of their victory in holding that city in the face of a massive German onslaught, had led his troops into the heart of the Nazi capital, battling stubborn Nazi resistance in the Tiergarten district of Berlin, where the den of the Nazi beast was located. The Soviet general was rewarded for the courage and sacrifice of his soldiers by being in position to accept the German surrender.