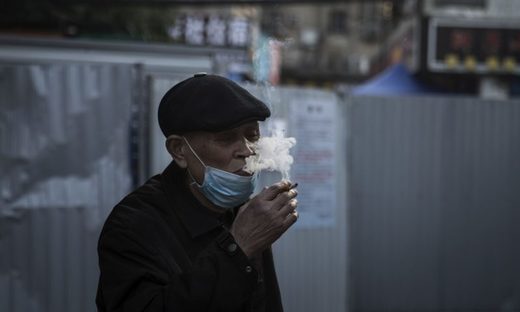 There's not much to laugh about these days, but the news that smokers might be protected from Covid-19 is certainly one of them. With study after study showing that smokers are under-represented in coronavirus wards, the renowned French neuroscientist, Jean-Pierre Changeux, is
working on a randomised control trial
to test the effect of nicotine patches on Covid-19 patients.
This is far from being a crackpot theory. Changeux has explained his hypothesis at length
here
. In simple terms, he says that nicotinic acetylcholine receptors play a key role in the development of the disease and that nicotine can put a brake on it.
If he is right - and the banter heuristic says he is - it would not only save thousands of lives but would also be one in the eye for the 'public health' groups who have been claiming that smoking and vaping are risk factors for Covid-1
9.
These groups are so used to lying with impunity that they wasted no time in asserting that smoking caused coronavirus complications when the pandemic began. In the US,
newspapers
have been filled with reports that smokers and vapers 'may' be at greater risk from Covid-19, a weasel word that requires no evidence. A
group of doctors in New York
urged governor Andrew Cuomo to ban the sale of all tobacco and e-cigarette products on the false premise that 'mounting evidence demonstrates the link between tobacco use and increased risk for progressive Covid-19'. Meanwhile, the World Health Organisation has been taking occasional breaks from flattering the Chinese Communist Party to make
evidence-free assertions
about smokers being 'likely' to suffer more from the coronavirus.