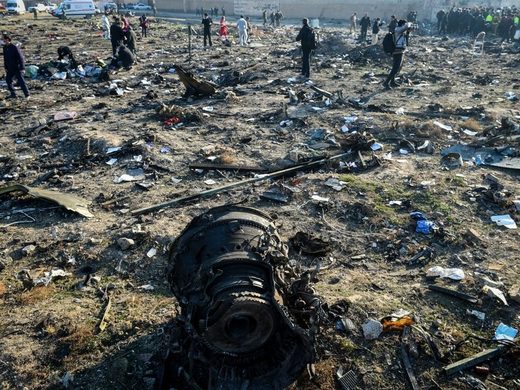 Giving Credit Where It's Due
Iran, to its credit, quickly came clean and
admitted to its culpability
in accidentally shooting down UIA-752 last week after
vehemently insisting
for the past few days that any such claims were nothing but a "big lie...(a) psychological operation...adding insult to the injury of the bereaved families". Tehran didn't do this just because it's the right thing to do, but because it realized that its international reputation would continue to suffer if it hadn't reversed its narrative course when it did. The author explained everything that went wrong with his previous analysis on the topic in his most recent article titled "
Iran's Shoot-Down Admission Is A Mea Culpa Moment For Alt-Media (Myself Included)
", where it was promised that a forthcoming analysis would soon be published about the reasons behind Iran's about-face, ergo the purpose of the present piece. That aforementioned work, however, should be reviewed by the reader in order to obtain a better understanding of just how counterproductive Iran's previous stance was to its soft power.