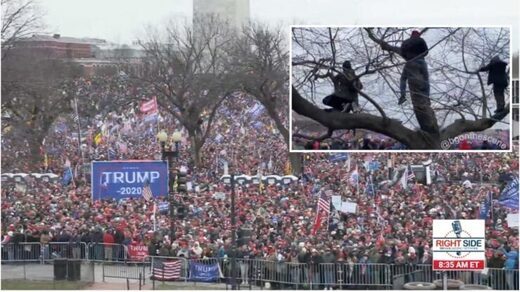 Huge crowd waits to get through security, patriots climb trees to get better view
Hundreds of thousands (possibly millions) of patriots have descended on Washington DC to show their support for President Trump and to put spineless Republicans on notice who refuse to reject electoral college votes from 6 contested states.
Democrat Mayor Bowser has blocked off the roads, making it nearly impossible for even the most seasoned traveler to navigate around the city. Restaurants are closed, making it next to impossible for these patriots to find food, and bathrooms are nowhere to be found. Additionally, the DC mayor, who refused to call in the National Guard when Black Lives Matter and Antifa were attempting to breach the perimeter of the White House has called in the National Guard to keep MAGA patriots in line.