Comment: Back in 2003 SOTT began collecting data on the alleged Flu Threat and produced the following report. We think that now is a good time to remind our readers of the history of the use of the Flu Threat as a means of control. We have added our updates since this initial report listing the reported outbreaks, the associated propaganda and fear-mongering, the main benefactors and the key scientific research that provide an objective antidote to the current hysteria.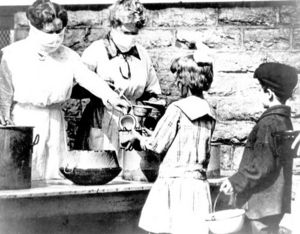 Influenza
- "a human respiratory infection of undetermined cause" according to Webster's dictionary. Most people have at some stage in their lives felt its effects, and while the normal human virus is not lethal to humans there exists the possibility that lethal "mutated" strains can develop.
Each winter the flu virus makes its expected appearance, commonly known as the "Flu season". The standard government response is to commission the large pharmaceutical companies to manufacture vast amounts of a vaccine.
The vaccine is essentially a dose containing several, either dead, or alive but weakened, flu virus strains (among other things as we shall see). When introduced into the body these supposedly immunise us against those particular strains. However the vaccine does not cover all the possible Flu virus strains and if the predominant flu virus in any given season is not contained in the vaccine then naturally no protection will be afforded by the vaccine. Interestingly, this was the case this 2003/4 season, yet it did not stop the government from urging the public to "get immunised!"
While initially being recommended for the elderly and young, now it is advised that everyone who wants to avoid the flu should receive the shot. The question is, how much do you trust your government, and how much of that trust is warranted. As we shall see, there is cause to be highly suspicious of government advice. In regards to this years flu virus the
Government Center for Disease Control
has said: