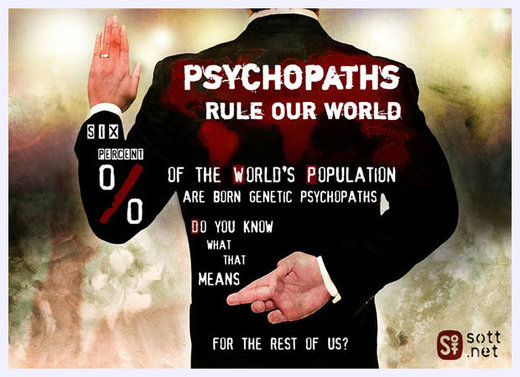 Beginning immediately after World War II and continuing in the decades after the imposition of Soviet dictatorship on the countries of Eastern Europe, a group of scientists - primarily Polish, Czech, and Hungarian - secretly collaborated on a scientific study of the nature of totalitarianism. Blocked by the State Security Services from contact with the West, their work remained secret, even while American researchers like Hervey Cleckley and Gustave Gilbert were struggling with the same questions.
1
The last known living member of this group, a Polish psychologist and expert on psychopathy named Andrzej Łobaczewski (1921-2007), would eventually name their new science - a synthesis of psychological, psychiatric, sociological, and historical studies - "ponerology", a term he borrowed from the priests of the Benedictine Abbey in the historic Polish village of Tyniec. Derived from
poneros
in New Testament Greek, the word suggests an inborn evil with a corrupting influence, a fitting description of psychopathy and its social effects.
Most of what we know about this research comes from precious few sources. Łobaczewski's sole contact with the researchers was through Stefan Szuman (1889 - 1972), a retired professor who passed along anonymous summaries of research between members of the group. The consequences for being discovered doing this type of forbidden research were severe; scientists faced arrest, torture, and even death, so strict conspiracy amongst their little group was essential. They safeguarded themselves and their work by sharing their work anonymously. This way, if any were arrested and tortured, they could not reveal names and locations of others, a very real threat to their personal safety and the completion of the work. Łobaczewski only shared the names of two Polish professors of the previous generation who were involved in the early stages of the work - Stefan Błachowski (1889 - 1962) and Kazimierz Dąbrowski (1902 - 1980).
2
Błachowski died under suspicious circumstances and Łobaczewski speculates that he was murdered by the State police for his part in the research. Dąbrowski emigrated and, unwilling to renounce his Polish citizenship in order to work in the United States, took a position at the University of Alberta in Canada, where he was able to have dual citezenship. A close reading of Dąbrowski's published works in English shows the theoretical roots of what would become ponerology.
3