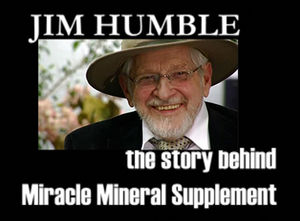 As regular SOTT and
SOTT forum
readers will be aware, Laura Knight-Jadczyk was scheduled to talk at the May 1st 2010
Nexus
magazine conference in Amsterdam. As the only female in a six person line up, Laura was planning to give not just a woman's perspective but also the perspective of probably one of the few people alive today whose knowledge and insight spans and plumbs the depths of just about every one of the problems currently facing the human race. As Richard Dolan noted in his
review of her book "High Strangeness"
:
I believe that Laura understands, better than probably anyone you will ever know, just how dire is the plight of our civilization - the plight of our species. She also understands that to change one's life, one must be willing to fight.
Initially when asked to attend, Laura suggested to the Nexus conference organizers that Richard Dolan (a friend and colleague of Laura's) would be a great addition to the line-up and was indeed willing to attend. The response from the organizers was that, unfortunately, they only had space for 6 speakers in one day.
We were therefore somewhat surprised when we checked the conference web site on Saturday 24th April and saw the announcement:
"Breaking News! Jim Humble is coming to Amsterdam!"
Not only that, but Jim Humble is now headlining the conference.
Apparently the Nexus conference organizers had managed to find extra space for another speaker. So, we, and Laura in particular, were rather disturbed by this development for a number of reasons. Richard Dolan is recognized as
the
pre-eminent UFO researcher in the world today. He is a very entertaining speaker and his talks are always fascinating. So could Jim Humble really have been so important a figure that he deserved being 'squeezed' in? Who is Jim Humble anyway?