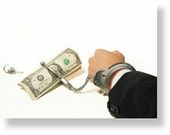 We are at present working discreetly with all our might to wrest this mysterious force called sovereignty out of the clutches of the local nation states of the world
. - Professor Arnold Toynbee, 1931 Institute for the Study of International Affairs.
What a week; world stock indexes took another serious beating while J P Morgan
fired 3,000
amid
speculation
that total Wall Street job losses will reach 225,000 and Citibank was
bailed out
to the tune of $27 billion of new equity and in excess of $300 billion blanket guarantee of some of its toxic assets.