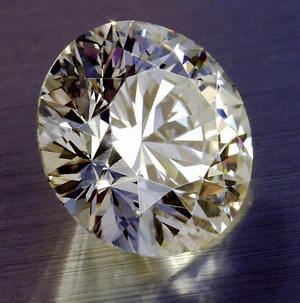 Diamonds are a spooks best friend
Charles Taylor, Liberian President for 6 years until 2003, is currently on trial for international war crimes at a U.N.-backed special court in the Hague. Those that facilitated his crimes will not be there.
Taylor seized the presidency in 1998 after an appalling eight-year campaign of terror. Taylor is accused of orchestrating rape, murder, mutilation and recruitment of child soldiers during the 1991-2002 civil war in neighboring Sierra Leone.
Some of the harrowing testimony has been provided by Alex Tamba Teh. Teh claims that he saw a rebel commander from Liberia called "Rocky" shoot 101 people:
"After he killed the civilians... he gave the instruction that they should be decapitated. Rocky gave the order to the small boy units"
Tamba Teh recounted how child soldiers rounded on one child and chopped off his hand, then his arm, then both his feet, before tossing him into a toilet pit. In all somewhere between 75,000 and 200,000 Sierra Leoneans were killed (estimates vary) with many more suffering mutilations and around 2 million left homeless.