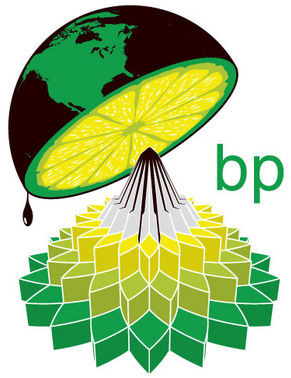 Nearly three months on since the
Deepwater Horizon
exploded and sunk to the bottom of the Gulf of Mexico, the outlook is truly apocalyptic for the region's earthlings. A sure sign that the greedy dwarves are losing their PR campaign to reassure the world that everything is just fine came late June when BP and its government tools tightened media access to the affected areas. We will examine how the Gulf region now resembles a BP-controlled corporate police state and share with you what they are
not
saying about the real health impact for people and planet.
Little decision-making actually takes place when the G20 heads of state get together for their travelling roadshow, but it gives the perception managers an opportunity to introduce the latest gadgetry designed specifically for breaking down dissidents into compliant serfs. Eyewitness accounts from the people on the streets of Toronto, transformed into an Occupied Territory at a cost of $1 Bln, reveal choreographed violence by agents provocateurs and extreme police brutality 'in response'.
Wall Street's role behind the escalating bloodshed in Mexico and the decision to send 7,000 US Marines to Costa Rica tell us that the US government's War on Drugs™ is indistinguishable from its War on Terror™. Both disguise the same imperial designs and both are fuelled by the CIA's narcotics industry. As Afghanistan became America's longest war this past month, we take a look at the horrific events in Kyrgyzstan and wonder who primed the 'Russian Spy Scandal' just as US-Russian relations were "reset".
Israel once again demonstrated its unnatural ability to thrive in acrimony as it turned global condemnation for its massacre of innocents into UN Security Council support for US-imposed economic sanctions against Iran. Far from relinquishing its death grip on one siege, Israel is now a significant step closer to implementing another. Will Zionism's self-fulfilling prophecy inevitably take humanity down with it? The only thing that will save Israel from itself is a successful international campaign to boycott it at every level and shun it at every opportunity. The Universe is watching, so let's keep flapping those butterfly wings and connecting the dots!