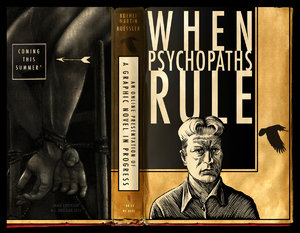 A Wall Street Psychopath?
In 1960 Bernie Madoff founded his Wall Street firm, Bernard L. Madoff Investment Securities LLC. As chairman of its Board of Directors until his arrest in December of 2008, Madoff saw his firm (and himself) rise to prominence on Wall Street, developing the technology that became NASDAQ, the first and largest electronic stock exchange in America, in the process. A multimillionaire with over $800-million in shared assets with his wife and high school sweetheart, Ruth Alpern, Madoff was well-regarded as a financial mastermind and prolific philanthropist. He exuded an aura of wealth, confidence, and connections, and many trusted him as a pillar of the community. Sounds like a great guy, huh?
His humanitarian image was supported by his work for various nonprofit groups like the American Jewish Congress and Yeshiva University in New York, the various commissions and boards on which he sat, and the millions he donated to educational, political, cultural, and medical causes. As his firm's website made clear at the time (it has now been removed): "Clients know that Bernard Madoff has a personal interest in maintaining the unblemished record of value, fair-dealing, and high ethical standards that has always been the firm's hallmark." It's funny how things change with a little perspective and a pattern emerges only in retrospect. It wasn't until December of 2008 that the public became aware that this "personal interest" was anything but one of integrity, and that image stopped being taken for reality.