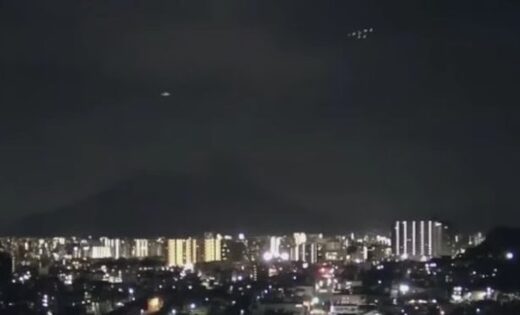 Footage of an alleged "UFO" cruising through the skies near a volcano in Japan has sent conspiracy theorists wild, with some claiming it is being chased by smaller craft.
In the clip, recorded at Kagoshima City in Japan, a large bright object appears in the night sky above the urban area, with the silhouette of Sakurajima volcano behind.
As the shiny object zips from the right of the frame to the left, a group of smaller-looking lights that appear to be flying in a triangle formation appear and follow in its wake.
The footage was spotted by Chris M who sent it to the popular YouTube conspiracy theory channel The Hidden Underbelly 2.0 where it had since been viewed more than 1,000 times.