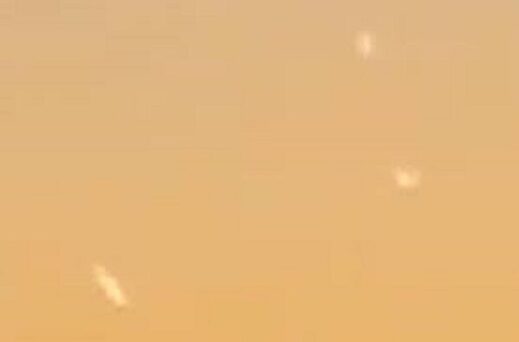 Julio Arone stepped into his kitchen to grab a drink on Wednesday evening when a bright orange light beaming in the sky captured his attention.
"I can't describe it in words. To me, it was almost biblical like 'is something happening here?' like 'is this the end?' for that one split second," said Arone, who ran inside his east end Guelph home to grab his telescope and found out the objects became much fainter by the time he returned.
His wife began filming the video on his phone which shows three bright lights contrasting an orange sky over farmland on Watson Parkway.
Arone said it started off with one light and two smaller lights floated out of it slowly.
"It was really strange behaviour. I think there might have been a third, but I lost sight of that one," said Arone.
"What was strange to me was a there was no sound."
He said the orange colour of the three objects was remarkably bright and the objects themselves were much larger than a plane appears.
View the video
here
.