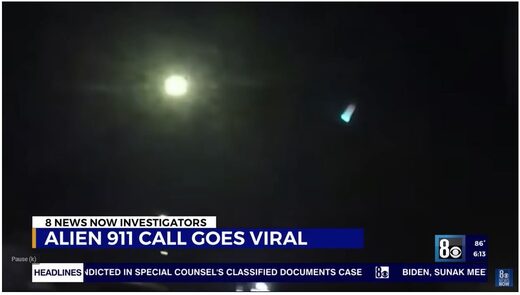 Could this be the real deal?
Body-cam footage from the Las Vegas Metropolitan Police Department captured a suspected UFO soaring across the night sky before a nearby resident called in a report of something "100% not human" on their property, local TV channel
8 News Now reported
.
A Vegas officer's camera picked up the object at about 11:50 p.m. on April 30, and, according to the
American Meteor Society
, its flash was seen as far as Utah and California.
Approximately 39 minutes after, another man — who lives about 80 miles from Area 51 — made a chilling call to 911, saying that there were two unknown entities in his backyard after he and his family saw a similar object fall from of the sky.