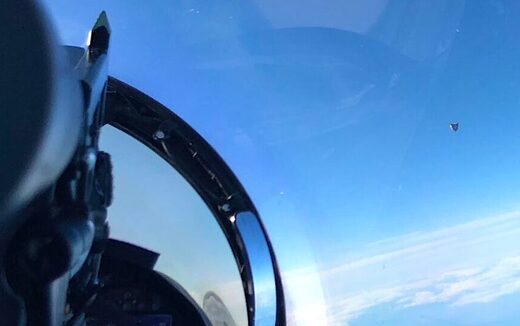 The Debrief has learned of the leak of an unclassified photo, said to have been widely distributed in the Intelligence Community, which purportedly shows what the DoD has characterized as
"Unidentified Aerial Phenomena."
On Wednesday, The Debrief reported on
two classified intelligence reports
issued by
The Pentagon's Unidentified Aerial Phenomena Task Force (UAPTF).
The Debrief learned of the existence of the photograph from a defense official who has been verified as being in a position to have access to the UAPTF intelligence reports. Additionally, the same two officials with the DoD, and one from the U.S. Intelligence community with whom we previously spoke, confirmed that the leaked image is the same photo provided in a
2018 intelligence position report issued by the UAPTF.