Comment: This is a good'un, as far as candidates for honest-to-God U.F.O.s go...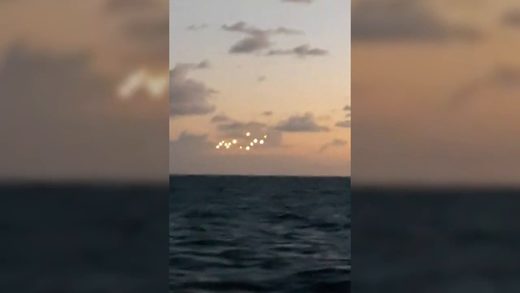 A fleet of lights recorded off North Carolina's Outer Banks has ignited a debate about whether they are honest-to-goodness UFOs or just part of a mysterious military exercise.
William Guy posted a 31-second video Sept. 28 on YouTube, showing what appears to be 14 glowing orbs over the water. He refers to it as a "
real UFO sighting
."
"Anybody tell me what that is?" Guy says in the video. "We're in the middle of the ocean, on a ferry, nothing around. Look. Nothing around. No land, no nothing."
Guy told the McClatchy news group he's from Indiana and is among the workers sent to repair damage on Ocracoke Island caused by intense flooding during Hurricane Dorian.