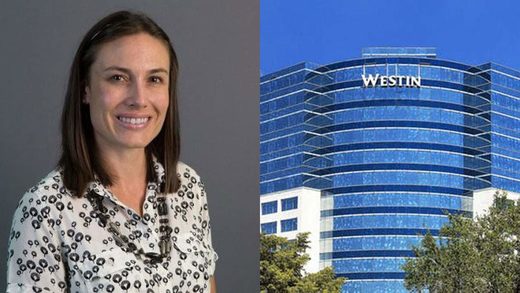 A woman visiting South Florida from Salt Lake City, Utah, was found dead near the hotel where she was staying.
Police were seen early Saturday afternoon removing a body from a large lake that is adjacent to the Fort Lauderdale Westin, located at 400 Corporate Drive.
Authorities later confirmed that the deceased woman was Kelly Glover, who was in South Florida on business and staying at the Westin.
Glover's husband, Adam Bremer, told Local 10 News on Friday that her disappearance was very bizarre.
"Her friend went to bed early (Wednesday)," Bremer said. "My wife was still up.
Her friend woke up around 4 a.m. (Thursday), and my wife was nowhere to be found, and the door was left open."