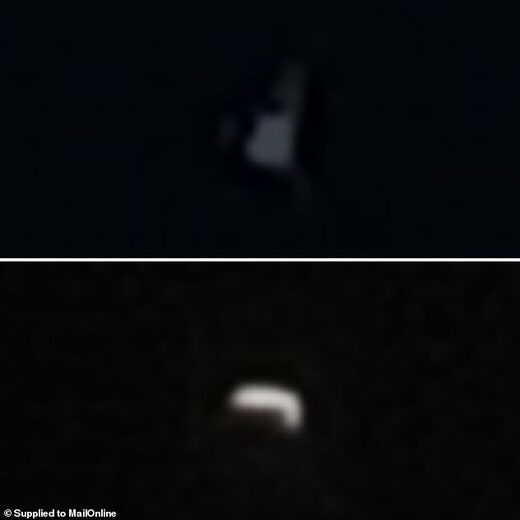 The two objects were seen over separate nights in the first week of October
Bizarre aerial objects are usually considered an American phenomena, but new imagery shows two over the north of England.
A 'concerned citizen', who wishes not to be named, has described sightings of the unidentified flying objects (UFOs) from her back garden in Stockport.
The first, described as looking like a square or triangle, had a hazy appearance and was changing shape and 'darting around the sky'. Meanwhile, the second object - a much brighter white in colour and 'shaped like a Tic Tac' - kept vanishing and reappearing.
One of the most famous and unusual UFOs to date, spotted by the US Navy in 2004, was the floaty white oblong
similar to the breath mint
.