In 2008,
the United States Defense Intelligence Agency gave $22 million
to the exotic science division of Las Vegas billionaire Robert Bigelow's space startup — Bigelow Aerospace Advanced Space Studies, or BAASS — to study "breakthrough technologies" and UFOs. A Debrief investigation, including new unredacted internal documents,
illuminates some of the odd history of this secretive program and reveals that some of the government's money was directed to even stranger things than they had in mind.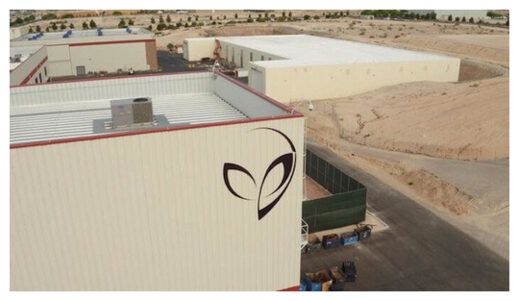 The Advanced Aerospace Weapon System Applications Program
In 2008, at the behest of Senator Harry Reid of Nevada, then the majority leader, the Defense Intelligence Agency (DIA) funded the
Advanced Aerospace Weapon System Applications Program
(AAWSAP). According to the solicitation bid, the purpose was to explore "potential breakthrough technology applications employed in future aerospace weapon systems." Though the Pentagon told The Debrief earlier this year that the DIA was not investigating UFOs,
significant evidence exists
that seems to contradict their position.
The confusion may stem from the fact that the project's solicitation document purposefully left out mention of the controversial topic altogether.
"The people putting out the bid thought it would be better that it didn't say flying saucers or unidentified flying objects," former Sen. Reid told The Debrief in an interview. "It was thought by many that it would just draw too much attention, and by it being phrased the way it was, we had somebody from the Defense Intelligence Agency draw out the specs of it. It covered that anyway."
Reid told The Debrief that Bigelow Aerospace applied for the $22 million contract and won because the company had facilities that met the requirements for the project. When asked if Bigelow had been pre-selected for the contract due to his connection to Reid, as well as his preexisting public interest in UFOs, Mr. Reid stated flatly, "No. It was like any other government contract."
"It was put out for bid. And he did the best. He was willing to do more than others. He supplied, for example, a facility... So we put out the bid, but his response to it was the best, and that's how he got it," Reid explained. "He was not pre-selected."