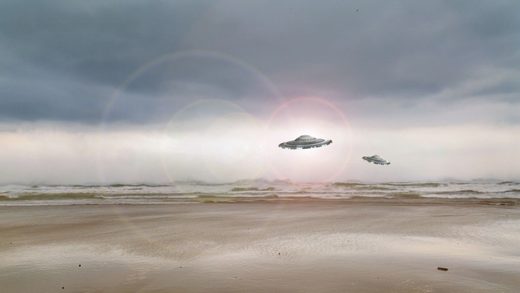 The mysterious lights were recorded days before the Pentagon officially released much-debated videos taken on board aircraft of alleged guests to Earth in order "to clear up misconceptions" about the authenticity of the circulated clips.
A strange triangle-shaped UFO is claimed to have appeared above Texas in what has been reported as
the fourth such sighting in a year
, according to a YouTube channel dedicated to suspicious hovering objects.
A new video from the town of Tomball has emerged showing one of the clearest sightings to date,
featuring three bright "rings" slowly forming into a triangle. Hardly do they start to vanish before they re-emerge, stunning a woman behind the camera, who can be heard uttering "oh my God" before questioning what it might be.
"This was directly above our town of Tomball, Texas", says the person, nicknamed Willease, who uploaded the clip to YouTube, claiming that 15 other people caught glimpse of the sight and recorded it on gadgets in late April.