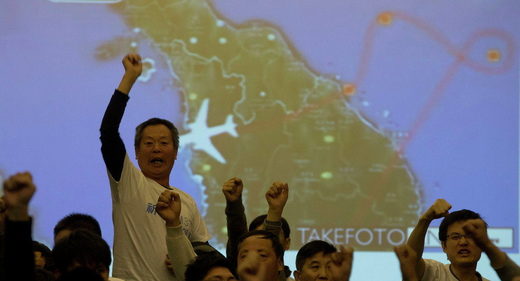 Although the 5-year anniversary of the disappearance of the Malaysia Airlines Boeing 777 that vanished with 239 people aboard en route from Kuala Lumpur to Beijing is on the horizon, the mystery remains unsolved. Despite the country's government having halted the search, enthusiasts continue to look for clues using everything at their disposal.
A video has been posted on YouTube pinning a possible sighting of the MH370 that went off radars on 8 March 2014. The user with the handle Darren Bailey, who uploaded the clip, claims to have used NASA Satellite Data provided by Zoom Earth. The screen capture coincides with the day of the plane's mysterious disappearance.
On the photo, the creator of the clip ringed a plane-shaped object,
which could easily be a cloud
, in the area of the Indian Ocean west of Malaysia and Indonesia. The coordinates of the possible MH370 sighting are 3'00.549'S and 86'21.943'E.