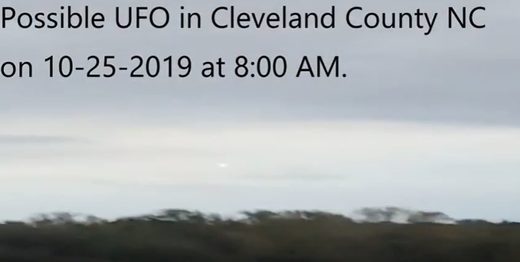 Eleven UFO sightings were logged by experts last month in North Carolina, but it's an even dozen if you include a lesser known report made near Shelby, about 50 miles west of Charlotte.
That potential sighting came to light after a
video appeared on YouTube
, showing a disc-like object that remained stationary over Cleveland County for several minutes before vanishing, according to a witness.
The video was recorded in morning rush hour on Oct. 25 and posted with a request that viewers give ideas on what it might have been, including the possibility it was just a reflection or strange play of light.
Aaron Bostic, 33, told McClatchy news group that he was stuck in traffic on U.S. 74 in Shelby when he spotted the "diamond shaped object glowing really brightly" against a cloudy sky. It appeared to be rotating, he said.