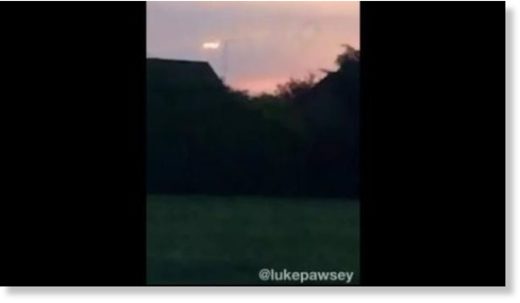 Eye-witnesses believe a bizarre object that looks like a ball of fire seen over Northampton and the surrounding area 'was a UFO'.
The strange ball of light seemed to swirl around in the sky for no apparent reason for a few seconds before disappearing.
Luke Pawsey saw it while in Northampton on June 22, while his friend Lauren Tester managed to film it from her home in Brixworth, which you can watch in the video above.
The 20-year-old, who works in the social care team at Northamptonshire County Council, was amazed by what he saw and believes it was 'alien'.