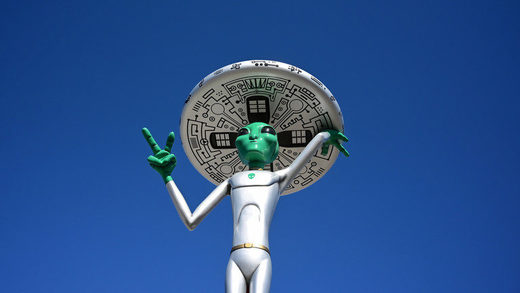 Thrilled by the enigma of a famous video shot in Turkey over a decade ago, some internet dwellers processed it through a powerful stabilization tool, revealing uncanny images that could dazzle even sophisticated ufologists.
The mystery started back in 2008 when a Turkish night guard named Yalcin Yalman began videotaping bright, crescent-shaped objects that regularly appeared and hovered over the Marmara Sea near the resort village of Kumburgaz.
His pastime earned him fame as a UFO spotter, and his videos quickly went viral due to their authenticity confirmed by numerous experts and witnesses who saw the same objects at the time of filming.
The gear Yalman used wasn't top-notch at all as the original videos he made were quite shaky. The quality and definition of the unstabilized tapes dropped significantly when zoomed in or out, which led some skeptics to suggest the UFO was actually a US stealth drone or other aircraft.