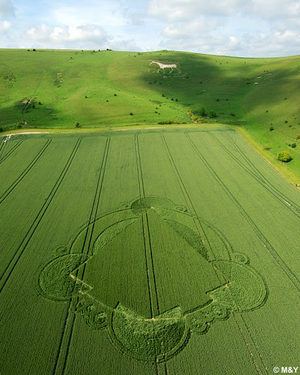 The 175-foot formation was spotted near on the A361 Devises to Alton Barnes road
©M&Y
Crop circle season has started early this year but in a familiar setting after this impressive three-dimensional pyramid design was discovered at Milk Hill in Wiltshire.
The 175-foot formation was spotted by early morning commuters on the A361 Devises to Alton Barnes road.
Crop circle expert Steve Alexander said: "There seems to be a different crop circle at Milk Hill every year but each time they grow more spectacular.