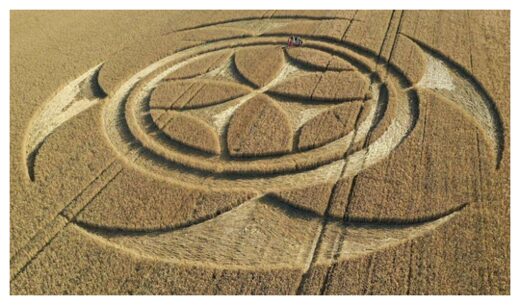 A giant crop circle that apparently appeared out of nowhere has drawn crowds of people to a farmer's field in Northern France.
The giant Templar sign actually appeared on July 5 in a field in Vimy, near Lens, and has created great excitement around the area- attracting thousands of people to come to visit it.
The farmer to whom these wheat crops belong, Gerard Benoit, happened upon the rune while driving the tractor. "I noticed that the ears of corn were lying on the ground. I thought someone had damaged my wheat overnight, but then I realized it was forming a pattern, it's well done. We've never seen a crop circle before. We see it in movies. It's vandalism, but we said to ourselves, 'It's good for once!' , Nicolas Benoit, the farmer's son said.
"We saw a lot of people come to the field and we discovered that there were religious beliefs around it. People are crazy. They come to pray, " explains the man.