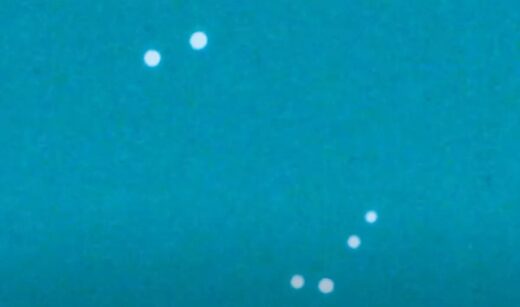 EXCLUSIVE: Texas was previously thought to be one of the UFO hotspots of the US, but Las Vegas is emerging as one of the "prime locations" with a specific "craft" constantly being seen.
Las Vegas is becoming the UFO hotspot of the US with mysterious 'cloaked' craft repeatedly being caught on camera.
That's the view of leading investigator and US Army veteran Steve Barone. He has filmed hundreds of UFOs hovering over the iconic Sin City landscape on his YouTube channel
Anomalous Vegas
.
And he even believes they have become interested in nearby military bases. One clip, seen above, shows half a dozen bright white luminous objects appearing to move in formation in the night sky.