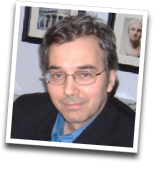 Richard Dolan
Richard Dolan is a historian who specialized in the period of the cold war and the development of the national security state in the United States. One day in a bookshop he picked up a book on UFOs. Many of the names cited were familiar to him from his research. He began to investigate the topic of UFOs and the national security state, plowing through US government documents. His research convinced him that there was something there, something that is so disturbing to governments that jet fighters are sent up to chase them. Rich joins the editors of Signs of the Times for a discussion of UFOs, conspiracies, and why some people just can't see what is in front of their faces.
Check out Rich's website at
www.keyholepublishing.com
.