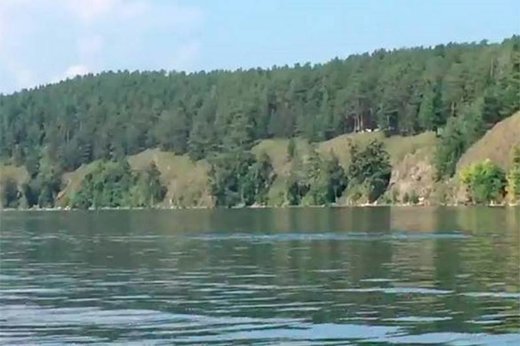 A man filmed the appearance of strange black coils in the waters of in Russia's Chelyabinsk region. The creature that apparently appears on the video was dubbed the "Miasnessi Monster," U24.ru website said.
Mikhail Nenarokov, a resident of the Miass district of the Chelyabinsk region, was kayaking on the lake, when he suddenly saw a few coils of unknown origin appearing from under the water. It appeared that there was a giant snake underneath the water surface, the man said.
"To be honest, I did not have the courage to move closer than 20 meters," the man said. He admitted that it could be the divers as it seemed to be the most adequate explanation to the phenomenon.
However, according to the eyewitness, he was observing the movement of a giant snake for 20 minutes. "I have filmed three videos from three angles. Honestly, it was a scary sight," the man said.
The monster was dubbed "Miasnessi", similar to Nessie - the legend of Loch Ness.
Read the Russian original
here
.