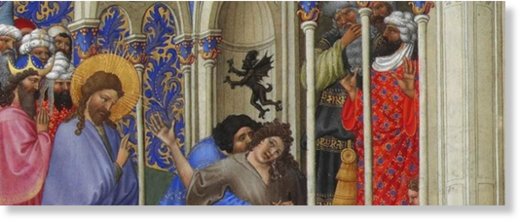 At a recent Hillary Clinton campaign rally on Tuesday, October 11,
President Obama took
the opportunity to address some grave accusations waged against both himself and Hillary Clinton as of late, namely that they are demons. In reaction to a comment by
radio host Alex Jones
, who said the president smelled of sulfur, Obama playfully took a sniff of his own shirt sleeve and declared that he did not, in fact, agree with that assertion.
The accusation of demon possession has a long history within early Christian literature and liturgy - even if demon possession seems only the stuff of horror movies today.
For hundreds of years, demons were seen by early Christians as one of the main causes of disease. Consequently, demon possession and one of its cures, exorcism, were accepted parts of healing in the later Roman empire into the middle ages. A number of early Christian authors point to demons as the spreaders of sickness. In the third century, the writer Tertullian's
Apology
(22) even notes that such demons inflict "sickness and other grievous calamities upon our bodies." He also alleged that demons specifically taught women to use magical herbs. As
Nicole Kelley, a
professor of Religion at Florida State University has argued, demons were one way for early Christians to explain epilepsy and other sicknesses. Demonic thoughts could also creep in and cause havoc. The monk Evagrius Ponticus (345-399 CE) proposed eight cardinal demonic thoughts: gluttony, lust, greed, anger, sadness,
acedia
(sloth), vainglory, and pride. These eight would later be reworked as the seven deadly sins, as further developed by thinkers such as a monk named John Cassian and then Pope Gregory the Great.