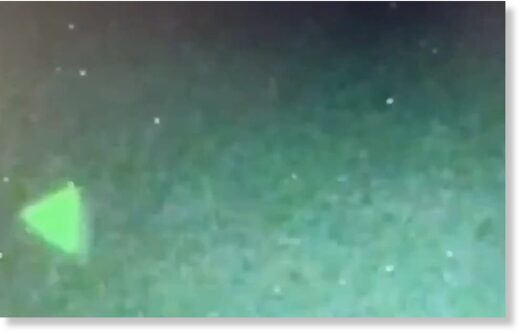 A Pentagon official who heads up a secretive unit studying unidentified flying objects has speculated that
recent sightings in US airspace
could actually be alien probes from a mothership sent to study Earth.
Sean Kirkpatrick, head of the Pentagon's All-domain Anomaly Resolution Office (AARO), has claimed in a new academic paper that the objects, which appear to defy all physics, could be "probes" from an extra-terrestrial "parent craft".
The draft paper, co-authored by Harvard professor Avi Loeb and seen by Politico, that interstellar objects such as the cigar-shaped "Oumuamua" that scientists spotted flying through the galaxy in 2017 "could potentially be a parent craft that releases many small probes during its close passage to Earth."