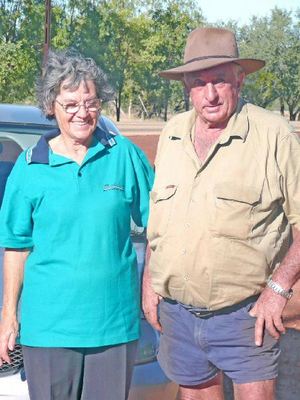 ©Shelley McDonald
Elliott couple Gwen and Lawrie Fuchs were swooped by a UFO as they travelled along the Barkly Highway last Friday.
An elderly couple claim they had a close encounter with a UFO while travelling along a Territory highway.
Lawrie Fuchs, 70, and his wife Gwen, 69, were returning to their home town of Elliott following a trip to Queensland last Friday when they say the UFO swooped them as they drove along the Barkly Highway.
Estimated to be about six metres wide, they say the object passed the vehicle with such speed that its slipstream forced their Mazda sedan into the middle of the road.