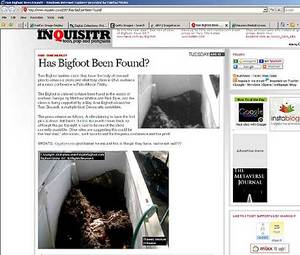 ©Unknown
Is the search over? The supposed Bigfoot can be seen in this screen grab taken from inquisitr.com.
The search for Bigfoot is over, according to two US hunters who say they have found the body of the hairy ape-like creature and will back their claims up at a press conference tomorrow.
Matthew Whitton and Rick Dyer say they discovered the body in a forest in northern Georgia, a south-east US state, about two weeks ago.
The pair, who reportedly operate a Bigfoot tracking business, will present "DNA evidence and photo evidence of the creature" at a press conference in California tomorrow.