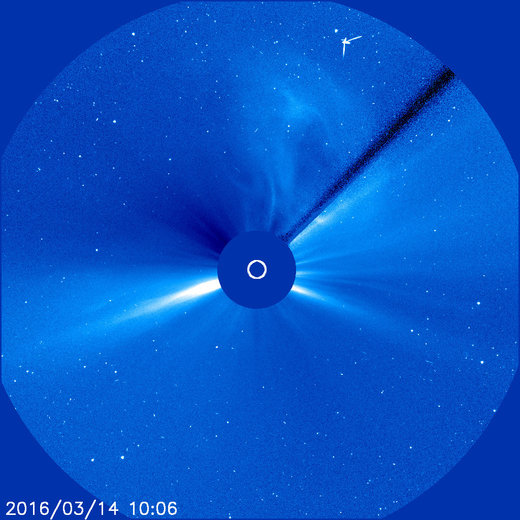 Alien enthusiasts once again blast NASA for what they view as an attempt by the space agency to cover up the proliferation of living space ships that are garnering their energy from the sun to multiply.
Cameras on board the Solar and Heliospheric Observatory (SOHO) captured an image that alien enthusiasts believe is a gigantic four-armed UFO beaming around the sun in order to capture energy from the colossal star, a theory which has left NASA uncomfortable after the image was spotted in 2011, 2012 and 2016.
The aerospace organization refuses to comment on what the image is suggesting that it may simply be an irregularity in the image or a heaping load of space junk that has caught the fancy of alien enthusiasts, but the four-armed illuminated flying object has been repeatedly captured by SOHO cameras with similar images captured several different times over the past five years.