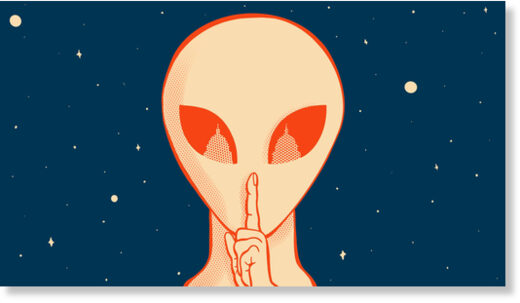 Congress is about to take perhaps its biggest step toward transparency surrounding UFOs, but the lawmakers pushing for change say the disclosure policy doesn't go far enough.
UFOs — or UAPs, standing for "Unidentified Anomalous Phenomena" in government-speak — have been a hot topic on Capitol Hill for years, given a
number of high-profile disclosures
. But a hearing over the summer with former intelligence officer and whistleblower David Grusch, where
he claimed the government was concealing information like evidence of "non-human biologics" recovered from UFOs
, took the
frenzy to a new level
.
That hearing put UFO policies front and center in the annual defense bill, which had already been written in both chambers before the hearing. But lawmakers
from both parties
— including Senate Majority Leader Chuck Schumer (D-NY) — pushed negotiators working out the differences between the House and Senate versions of the bill to add new UFO disclosure laws to the legislation.
Schumer and a number of other senators wanted to create a "
UAP Records Review Board
" — modeled after how the government handled records associated with President John F. Kennedy's assassination — where UFO documents would carry "the presumption of immediate disclosure."
(That didn't make it in the final bill.)