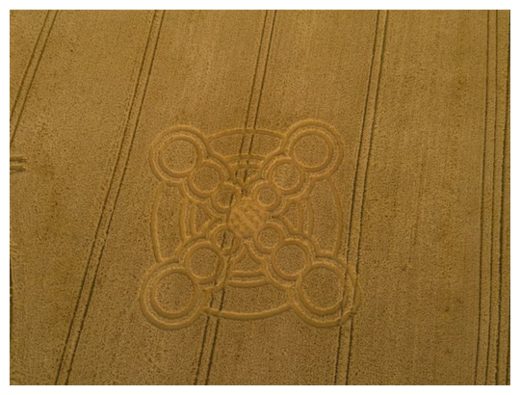 Confused residents woke up on Friday morning to discover a mysterious crop circle had been created in a near by field and looks suspiciously like a recent children's craze.
The unusual design was spotted this week near Climping Beach in West Sussex and experts believe the mysterious markings appear to be a fidget spinner - because there are four circular 'arms' linked to a central hub.
Matthew Williams spotted the 200ft formation on Friday morning - and it is understood the mysterious shapes were carved out of the crops on Thursday.
The crop circle expert, from Avebury, Wilts, said: "This is a great formation. It certainly could be the world's largest fidget spinner, although I have no idea who created it.