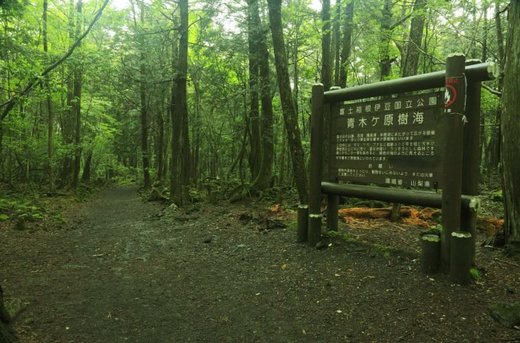 At the northwest base of infamous Mount Fuji in Japan lies Aokigahara, a 14 square mile forest of immense natural beauty. It's also the most common location for suicides in Japan, which as a nation has the
third highest suicide rate
in the world.
To many, suicide is completely unthinkable, yet according to the
World Health Organization
, over 800,000 people end their own lives in this way per year. The severity of this global issue is most present in 15-29 year olds, as a
2012 study
revealed it to be the second leading cause of death in that age group.
Aokigahara, also known as the Suicide Forest or Sea of Trees, has been the final destination for what is believed to be
over a hundred individuals annually
, despite efforts by both the Japanese government and volunteers to end this grisly tradition
.