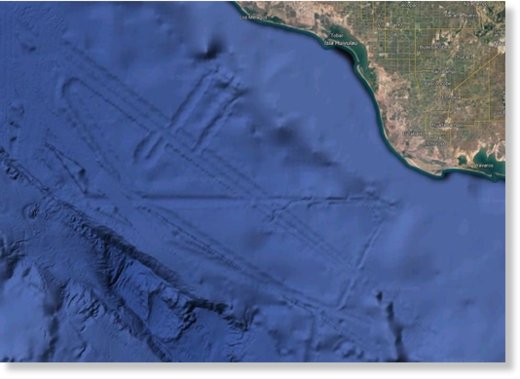 Google Maps 'discovery' hailed as proof there's something very strange lurking beneath the waves
Alien spotters have claimed a gigantic Atlantis-style alien city is hidden beneath the waters of the Gulf of California.
UFO believers are currently sharing pictures from Google Maps which show a series of lines beneath the waves.
Most people would just dismiss them as a natural formation, but the ever-excitable people of the alien-hunting online underworld have decided there's something much more exciting going on.