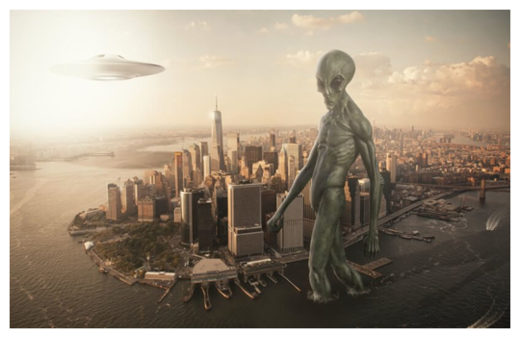 Humanity is currently wrestling with the very tangible threat of the coronavirus pandemic,
but some fear that the planet could face another global danger in their lifetime: an alien attack.
Earthlings do not have a plan in place for a potential alien invasion, warns ufologist Nick Pope.
Pope, who had worked at a now-defunct UFO research division at the UK Ministry of Defence, believes that life would descend into chaos in the event of an attack from space.
"If real-life aliens are regarding this Earth with envious eyes, and are drawing up plans, what are our plans to deal with them? The short answer is that there aren't any," he told
The Daily Express
. "If it came to a real-life War of the Worlds, there's no alien invasion war plan - we'll just have to wing it."
"Conspiracy theorists will doubtless say there is a plan, buried somewhere deep within government, but I promise there isn't. If there was, I would have been responsible for writing it."
He says that the panic around the changing climate, terror attacks and the COVID-19 pandemic shows that the idea of living in a disaster-proof bunker "doesn't sound quite so odd."