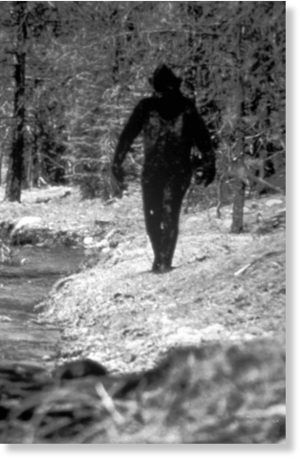 Charlotteans who think they may have spotted Bigfoot in their yard are being advised their best option, as far as a sympathetic ear, is to call Bigfoot 911.
The McDowell News
is reporting that Bigfoot 911 is a small but dedicated group of investigators who have quietly spent the past few years poking around the woods McDowell County in search of the legendary Bigfoot, or as some call him, Sasquatch.
Bigfoot 911, which formed in 2014, claims to have extensive evidence that Bigfoot exists, says the
News
. But they call it "The Beast of the Blue Ridge."
"What we do is Bigfoot expeditions in McDowell County," Bigfoot 911 creator John Bruner told
McDowell News
. "We've collected a ton of evidence, mostly photographs."
Bruner is a lieutenant and SMAT coordinator with McDowell EMS, it was reported. His Bigfoot 911 operation has about 50 members according to its Facebook page, including one guy who is billed as an "expert Bigfoot caller."