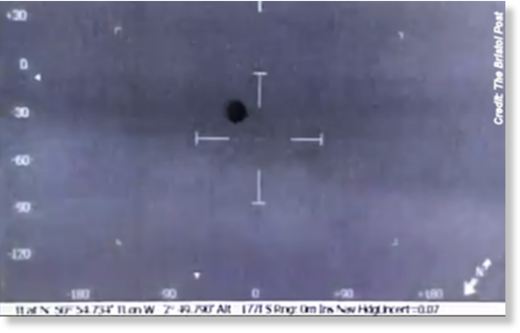 Footage of what appears to be a UFO was shot by a South Wales police helicopter, and it has officers and the public baffled.
The object - which could not be seen with the naked eye - was captured by thermal cameras.
The mysterious footage was filmed by the helicopter while it was flying 1,000 feet over the Bristol Channel at around 9.30 pm on Saturday, September 24.
The police recorded the object for just over seven minutes. They
reported
that it was flying against the wind, and said it was difficult to judge the size.
Footage from the heat-seeking helicopter camera shows a spherical object bobbing around in the center of the screen.
Take a look: