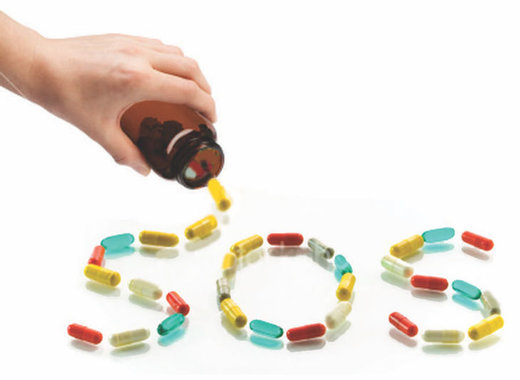 In direct violation of Congress' intent in the Dietary Supplement Health and Education Act of 1994 (intended to allow consumers greater access to more nutritional supplements), the FDA has instead made a 180-degree turn to do just the opposite. Under the new FDA guidelines supplements will undergo more stringent oversight than pharmaceuticals!
I truly wish that I had been wrong. Four years ago I predicted in writing that the whole-food industry's jubilance over the decision of the U.S.
Food and Drug Administration (FDA)
to revise the FDA's
Draft Guidance for Industry: Dietary Supplements: New Dietary Ingredient Notifications and Related Issues
would be short-lived and lead to nothing more than crumbs for the industry and consumers alike. And, on August 11, 2016, the FDA finally issued its revised New Dietary Ingredient (NDI) draft Guidance,
[1]
proving me right and throttling any industry glee in its collective throat. Crumbs for all of us, imperiously cast down by a rogue agency that does not listen to Congress or to its supposed, ultimate masters, the U.S. citizenry.
But, then, my prediction was an easy one. We live in a time when
all
government agencies are rogue and out-of-control, where they defy the wishes of the people and even assault them continually with new taxes disguised as "fines," stultifying rules and regulations, and arbitrary and whimsical dictates. Yes, a five-year-old could have made my prediction; it just took recognizing the nature of the Beast - a nature that will not ever change through our feeble begging.
The NDI Draft Guidance
The FDA's Draft Guidance, as you will recall, requires, among many other things, that all dietary ingredients introduced into the marketplace as of and since October 15, 1994, undergo drug-like safety testing prior to marketing. The tests -
which are actually more onerous than those for new drugs - could cost millions of dollars per each new ingredient
.
[2]
And, that includes each variation on those ingredients too. These requirements will not make supplements any safer than they are today but they
will require supplement makers to lay aside 20 years of profits to conduct the tests
. To make matters worse,
tens of thousands of workers could lose their jobs as the supplement industry would be forced to remove products from store shelves and smaller supplement companies close their doors
.