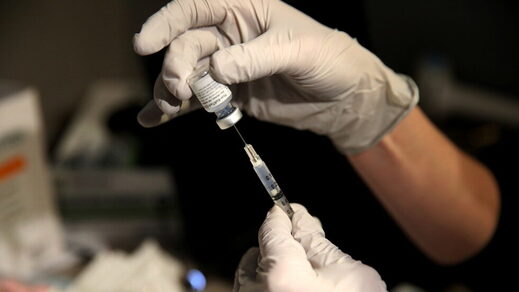 A healthcare worker in Alaska has reportedly been hospitalized with a serious allergic reaction after taking Pfizer's Covid-19 vaccine. They had no reported history of drug allergies, unlike others who've suffered such reactions.
The afflicted individual remains in the hospital on Wednesday after suffering a powerful reaction Tuesday, three sources who had seen official reports of the victim's health told the
New York Times
. The workplace or residence of the health worker have not been disclosed, nor have any more details about their health status been released, and it's not clear if they had other, non-medical allergies, one of the sources explained.
Pfizer is "working with local health authorities" to assess the details of the report about a "potential serious allergic reaction," the company told RT in a statement on Wednesday, pledging to
"
closely monitor all reports suggestive of serious allergic reactions following vaccination"
and
"update labeling language if needed."