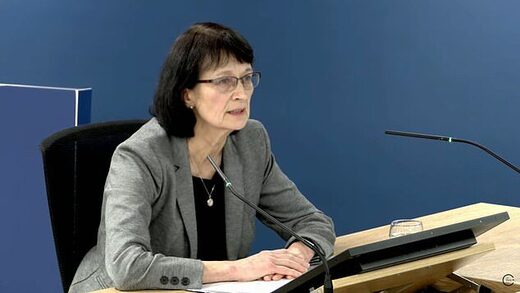 They may have even had OPPOSITE effect on spread through 'false sense of security'
There is no solid proof masks ever slowed the spread of Covid, England's former deputy chief medical officer said today.
Professor Dame Jenny Harries, who now heads up the UK Health Security Agency, said the evidence that coverings reduced transmission is 'uncertain' because it is difficult to separate their effect from other Covid curbs. She also told the UK's Covid inquiry that government advice on how to make a mask using two pieces of cloth was 'ineffective'.
Studies showed at least three were needed for even a small effect on the spread of viruses, Dame Jenny said.
Meanwhile, she warned advice for the public to wear masks during the pandemic may even have given people a 'false sense of security' that they could reduce their risk of becoming infected if they wore one while mixing with others.