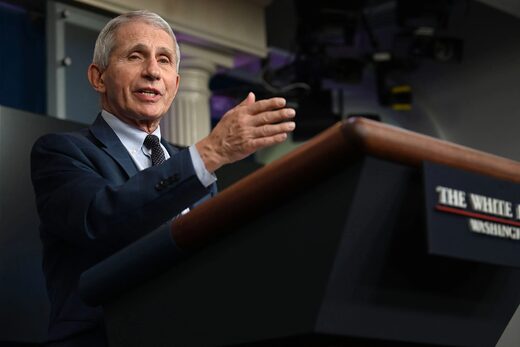 Dr. Anthony Fauci on Sunday said "sobering" preliminary studies show the Omicron variant of COVID-19 appears to evade some of the protection provided by vaccines.
But the White House chief medical adviser added that at least booster shots appear to help increase efficacy against the variant.
"The thing that's important is that [Omicron] appears to be able to evade some of the immune protection of things like monoclonal antibodies, convalescent plasma and the antibodies that are induced by vaccines. That's the sobering news," Fauci
told ABC anchor
George Stephanopoulos on "This Week."